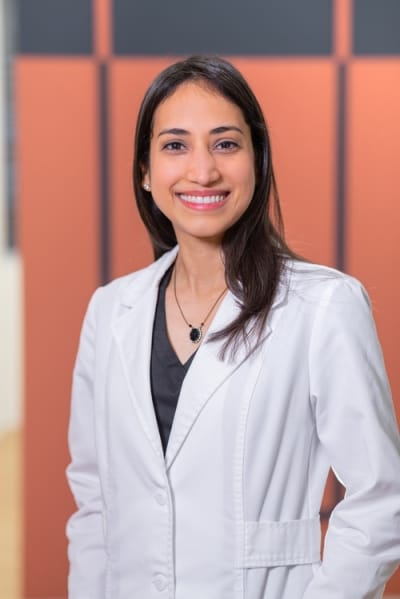 Dr. Rivera
Dr. Rivera was born and raised in Puerto Rico. She has loved going to the dentist since she was very young. She was always fascinated by all the tools and equipment, which propelled her to pursue a career in dentistry. This fascination with dental tools carries through today as she has made sure that Aldie Dental Care is equipped with all the latest technology for maximum patient comfort as well as effective and efficient treatment. ‍
With her extensive education, you can rest assured that you are in good hands with Dr. Rivera. She obtained her degree as a Doctor of Dental Medicine from the University of Puerto Rico in 2012. Following graduation, she went on to complete her residency at the university's Hospital UPR. There, she was able to gain invaluable experience and learn more about medically compromised patients. For several years Dr. Rivera has been providing the families of Virginia with exceptional dental care. ‍
Dr. Rivera is passionate about giving back and helping underserved communities. She has worked as a volunteer dentist in missionary trips to Guatemala, Nicaragua, Saint Vincent, Dominican Republic, Puerto Rico, Vietnam, and Myanmar. In addition, Dr. Rivera is the Assistant Dental Director of the World Health Ambassador Organization. These experiences have helped her to build relationships with people from different backgrounds and she hopes to cultivate this sense of global community at her own practice. Dr. Rivera is very grateful for her education and her career and feels honored to be able to help those who may not have had access to the same opportunities as her by giving back to her community. ‍
Dr. Rivera is happily married. She and her husband enjoy raising their newborn son together. In her spare time, she loves to dance ballet, take long walks, go on bike rides, practice yoga, and of course spend quality time with her husband and son.