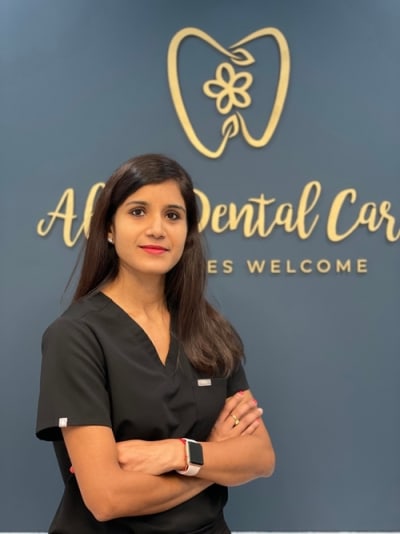 Neha Agarwal
We, at Aldie Dental Care are proud and honored to have Dr. Neha Agarwal as part of our team. ‍
Dr. Neha Agarwal is a Periodontist and Implant surgeon and completed her training from Rutgers School of Dental Medicine along with her Masters in Dental Science Degree. She also completed one-year Periodontics-Prosthodontics fellowship certification before starting her residency program.
Dr Agarwal believes in assisting her patients to make the right decision pertaining to their periodontal health. She provides clear explanations to her patients about the importance of periodontal health and various treatment modalities available. She is trained in all aspects of periodontics including non-surgical and surgical periodontal treatment. She makes every effort to deliver high-quality dental care to make each patient's visit as pleasant and comfortable as possible. .
Dr. Agarwal loves to spend time with her family, travelling and cooking.
She is member of:
American Academy of Periodontology.
American Dental Association.
Virginia Dental Association.
American Academy of Implant Dentistry